WHY ATHLETES CHOOSE WEBBY
Increase Foot Speed & Acceleration

Develop Faster Reaction Times

Improve Foot-Eye Coordination
TRAIN THE WAY YOU COMPETE
The most important skill in almost any sport is the ability to move efficiently and effectively in any direction and to change that direction in a split second. Webby allows athletes to take their game to the next level by reprogramming the body to move more effectively, efficiently and powerfully at all angles.
The Webby Collection
Level Up Your Agility Through Three Webby Options
DYNAMIC AGILITY TRAINING
We've come to expect agility training to be a forwards and backwards movement with outdated agility ladders and basic cones. Take your agility training into the modern world with Webby.
THE WORLDS FIRST AND ONLY CIRCULAR AGILITY LADDER
Sport is angular not linear. The Webby allows athletes to take their training to the next level by reprogramming the body to move more effectively, efficiently and powerfully at all angles.
NO MESS AND EASY TO STORE
Never untangle your agility ladder again, the Webby folds up neatly from a 6' circle down to an 18" circle and comes with a convenient storage back to pack away neatly between sessions.
UPGRADE YOUR AGILITY & REACTION TRAINING
The Webby Pro & React are the most diverse agility ladders on the market today. Athletes can train traditional agility and reaction drills, as well as endless options to retrain the body to move at angles.
WEBBY PRO
Regular price
Sale price
$49.99 USD
Unit price
per
Sale
Sold out
View full details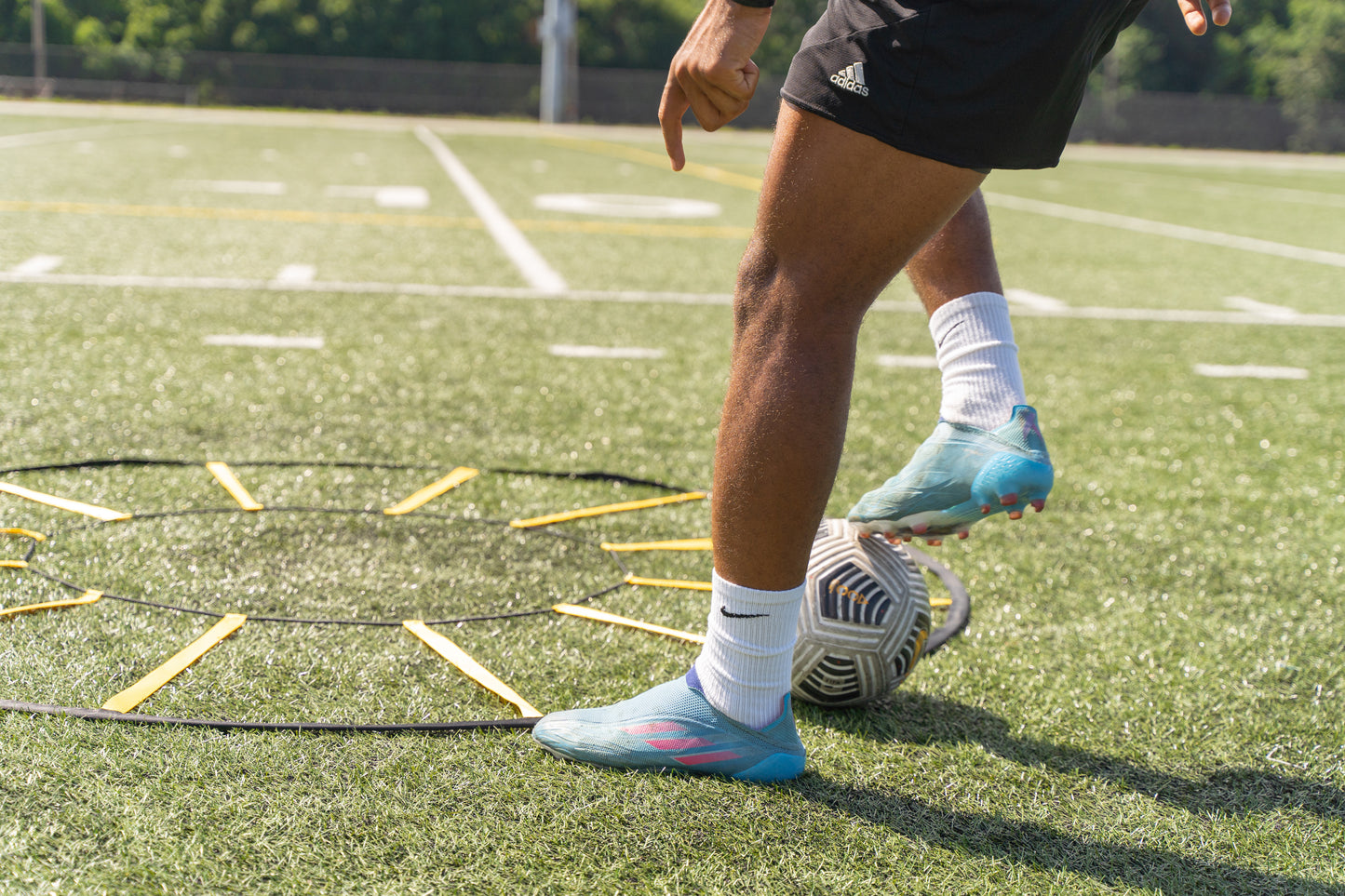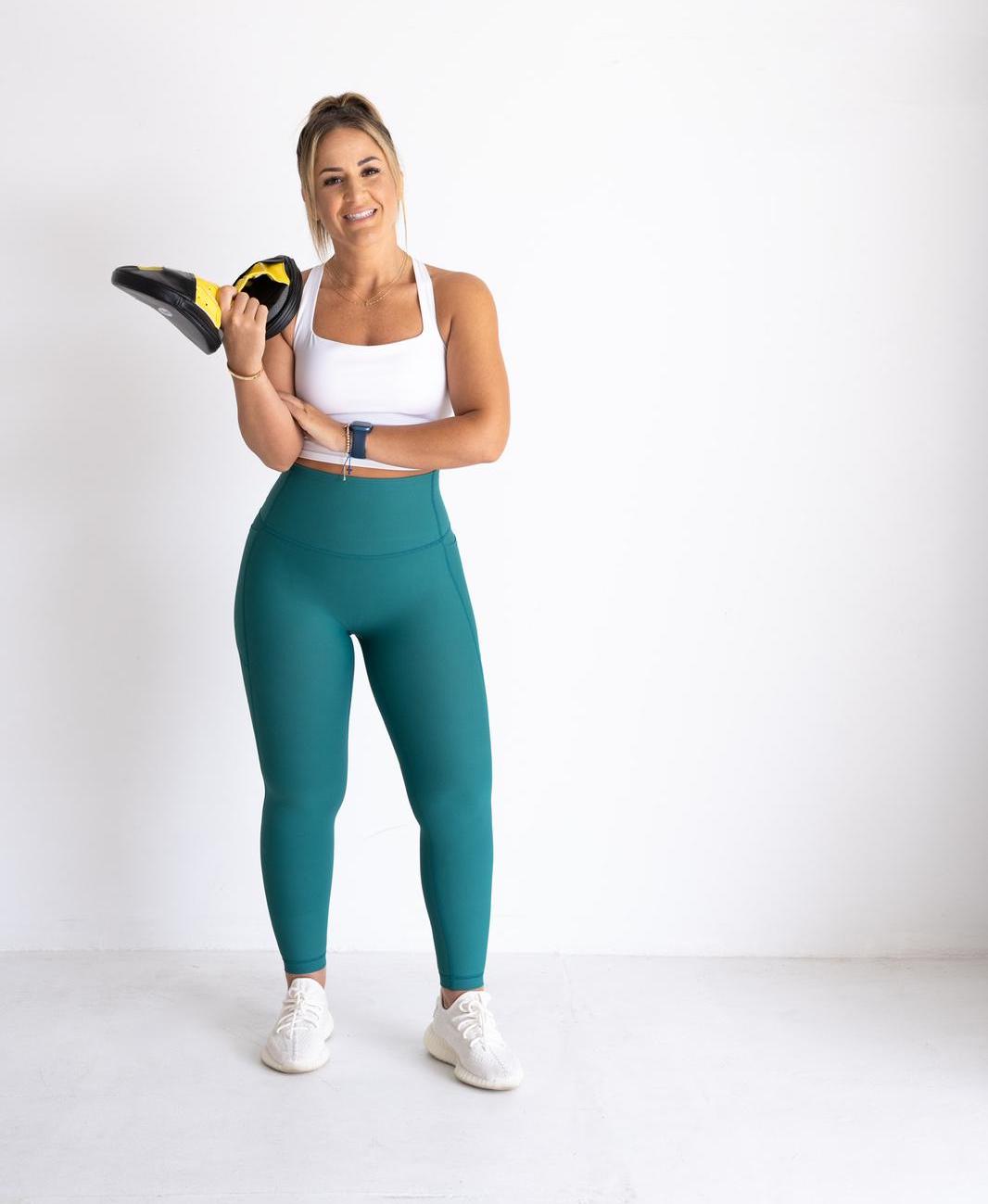 "The Webby is definitely one of my go to's for training pro and amateur fighters. It's a great way to switch up the training and keep them on their toes. It not only helps with footwork but conditioning as well. I would recommend this for all coaches to incorporate into their trainings."
@MITTQUEEN
"The Webby is fantastic for your Agility and keeping you fully engaged in both body and mind!"

"Love that you can take it with you and use everywhere! My footwork has improved greatly thanks to Webby"

"This is one of the best footwork tools on the market. So many options & patterns to choose from!"
FREQUENTLY ASKED QUESTIONS
What sports can I train for with the Webby?

The Webby allows you to train agility for almost any running and reaction based sport. Practice your footwork for Football, speed and acceleration for soccer, foot placement and reaction speed for basketball, coordination and power for boxing + anything else you can imagine.
What is the difference between the Pro, React, & Mini?

The Webby Pro is our original and signature agility training product, 6 feet in diameter with 12 Ladder Rungs. The Webby React is the same as the Webbby Pro but with 4 colors to add true reaction training to your agility workout. The Webby Mini is a shrunken version of the Webby Pro from 6 feet to 4 feet in diameter with 9 rungs instead of 12. The Webby Mini is best for precision agility training and for sports with a lot of tight and dynamic movement.
Do you ship worldwide?

Currently we are only shipping to continental US, Canada and the UK direct from our site.  Once your order is inputted the cost will automatically be generated.  If you live elsewhere in the world please feel free to email info@webbyagilty.com to ask for a custom quote.  Shipping individual Webbys worldwide is quite expensive but ordering in multiples becomes more reasonable.

Add an image in your Collapsible content settings for more visual interest.
Do you have educational content for the Webby?
THE MAN BEHIND WEBBY
Jason Day Founder & Creator

A life-long athlete, Jason Day hit his stride in his early 20s when he started training in mixed martial arts, which led to his career in the UFC under the moniker, 'dooms day'. during his fighting years, Jason was training with movement coach Tanya lee from body art motion. while working on agility drills, Jason imagined an agility ladder that would help fighters train angles more efficiently. Agility training was key to Jason's career as an athlete, and continues as a focus in his current fitness regime. Recognizing the limitations of traditional agility equipment and ladders, he took on the task of revolutionizing agility training with the Webby.
Invaluable feedback and advice from coaches and athletes Jason trained with and competed against has helped to form this final iteration of the Webby. After many prototypes and varying sizes, we feel we have the optimal size and design to share the Webby with the world.